events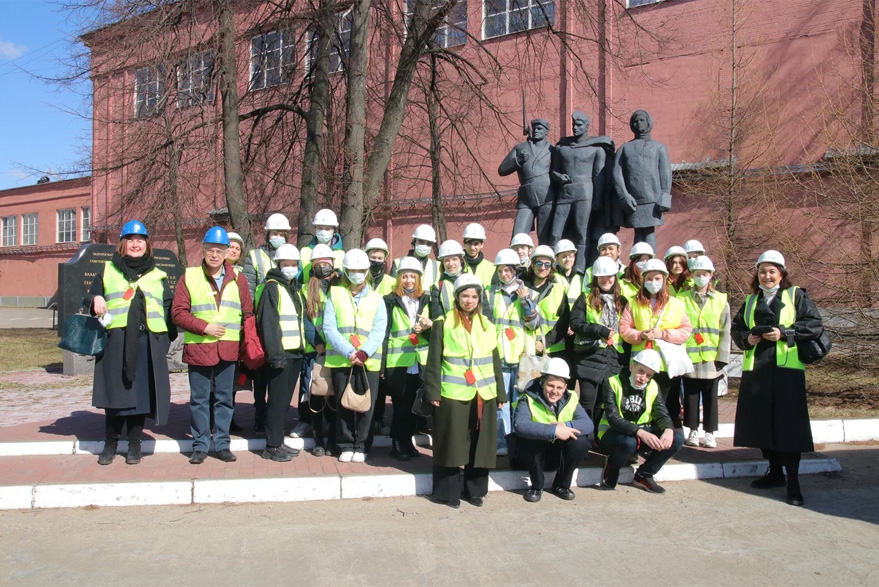 Power Machines Hosted an Open Day Dedicated to the Launch of the "Professionalitet" Program
Power Machines took part in the Single Open Day dedicated to the launch of the "Professionalitet" federal program. More than 100 secondary school students visited the sites of the educational and industrial cluster "Engineering" – specialized colleges and technical schools, and then the plant Leningradsky Metallichesky Zavod and the Electrosila plant.
Meetings with students and their parents were held at the Electric Machine Engineering College and the College of Power Engineering and Metalworking. Visitors were told about the benefits of the "Professionalitet" program and how the training will be arranged. The youngsters visited the production workshops of colleges, where, under the guidance of experienced mentors, they worked on simulators of a welding machine and a numerically-controlled turning workstation, after which, accompanied by the representatives of Power Machines, they went on tours around the workshops of the LMZ and the Electrosila plant.
One of the key events of the Single Open Day was also the parents' meeting "Professionalitet – keep a good company"; it was held at the site of the Center for Regional and International Cooperation. Attendees of the parents' meeting were greeted by Natalia Putilovskaya, Chairlady of the Education Committee of St. Petersburg. Natalia Putilovskaya told that today centers for mechanical engineering and consumer goods industry have been established in St. Petersburg. Anton Grebenshchikov, Director of the Electrosila plant, spoke about the opportunities that will be offered to students of the first course of the "Professionalitet" federal program, who decided to choose the "Mechanical Engineering" cluster.
"Today, the fast-moving industry of St. Petersburg needs a new approach to the system of education and training of workers. Integration between colleges and real economy enterprises will allow students to significantly shorten the period of training in trade jobs, gain practical experience and develop applied skills that are in demand in industries, and, of course, due to this, gain advantages in employability," emphasized Anton Grebenshchikov.
The federal operator of the "Professionalitet" project is the Institute for Development of Vocational Education. Training under the new program will start on September 1.
All events