events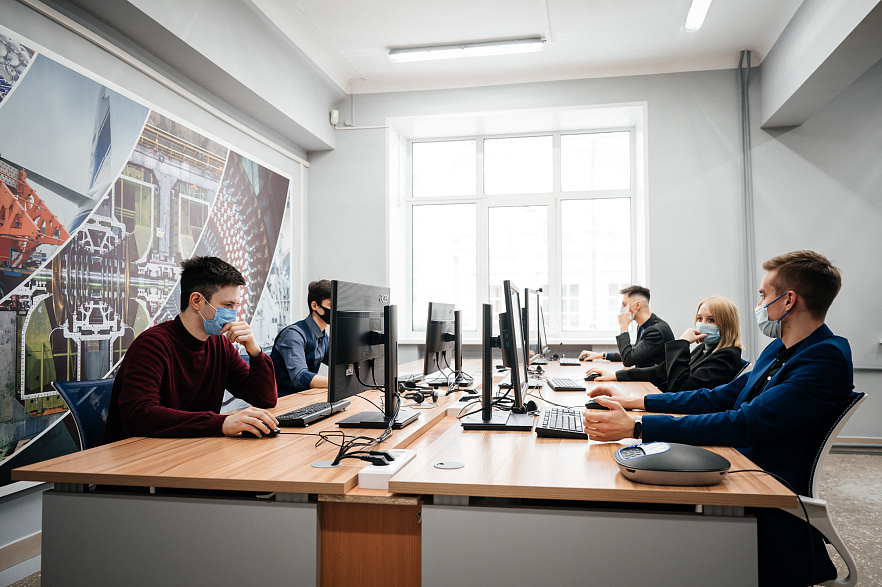 Power Machines opened design bureau for power engineering students at Tomsk Polytechnic University
A student design bureau (SDB) was opened at Tomsk Polytechnic University - a center of professional expertise within the framework of an agreement with JSC Power Machines. At this bureau, students will gain experience by participating in design and innovation projects and programs.
The student design bureau at Tomsk Polytechnic University will focus on addressing problems and cases concerning steam turbines. It has been renovated, and 12 workplaces have been prepared.
The students who have passed the selection process are employed by JSC Power Machines as engineers at the student design bureau. They will be engaged in designing control systems for steam turbines, which is planned to last for two years. TPU experts will supervise and advise students on their work and then submit the results to the company.
First, students will acquaint themselves with the software and its specificity as it applies to the student design bureau. They will also practice their skills while solving specific cases from Power Machines. Thus, now students will start developing three-dimensional parts for automatic control systems that will be applied to steam turbines.
While working at the design bureau, students will receive a scholarship and salary, and upon graduation they will be able to continue working at Power Machines on more favorable terms compared to other university graduates. The proposal for each graduate of the project will be individual, depending on their desires and the competencies acquired during training.
The design bureau at the Tomsk Polytechnic University will become the fourth bureau in the country for Power Machines.
All events