events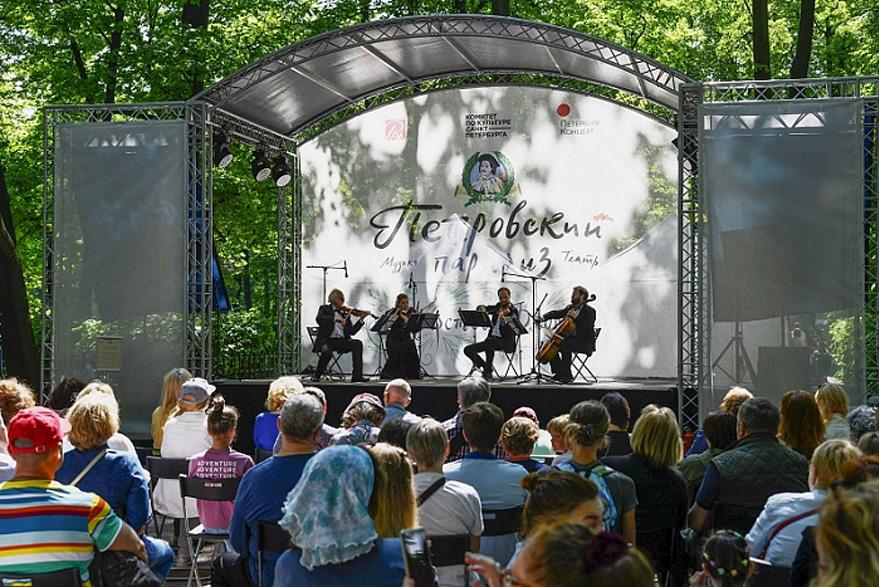 "Severgroup" Supported an Environmental Project as Part of the "Peter's Paradise" Festival in the Summer Garden
"Severstal", Power Machines, "Lenta", "Sveza" and the "Scandinavia" chain of clinics, part of "Severgroup", supported the "Peter's Paradise" festival with the "Flora Kingdom" environmental project in the Summer Garden.
On June 12, Russia Day, the celebration was timed to coincide with the 350th anniversary of the birth of Peter the Great. The Garden was filled with the sounds of live music, theatrical performances, themed workshops for children and adults, lectures and excursions related both to the time of Peter the Great and to environmental themes. Costumed characters representing the era of Peter the Great appeared in the alleys as a sign of the continuity of the historical promenades.
The Summer Garden was not only a ceremonial residence on the banks of the Neva, but also one of the Emperor's favorite places to live. Music has been an integral part of the Garden's life since its foundation. The guests were treated to a lively musical and theatrical program, featuring musical ensembles from St. Petersburg, baroque dancers and youth theatres.
The legislation passed by Peter the Great aimed at conserving the country's natural resources for the first time. Revealing this theme, guests were invited to take part in a variety of activities planned as part of the "Flora Kingdom" environmental project. In the "Bird's Yard" booth, visitors were able to listen to lectures on the flora and fauna of the Summer Garden, take part in thematic excursions to the Red Garden, where they learned about the Peter the Great's vegetable plot and the history of spice, medicinal and vegetable crops.
During the workshops on the Central Gardens' avenue, visitors had the opportunity to make an accessory out of dried flowers, create their own mini greenhouse, learn how to paint on fabric, learn the secret of creating popular fragrances from fashionable perfume houses, create their own personal fragrance, and much more.
All events