events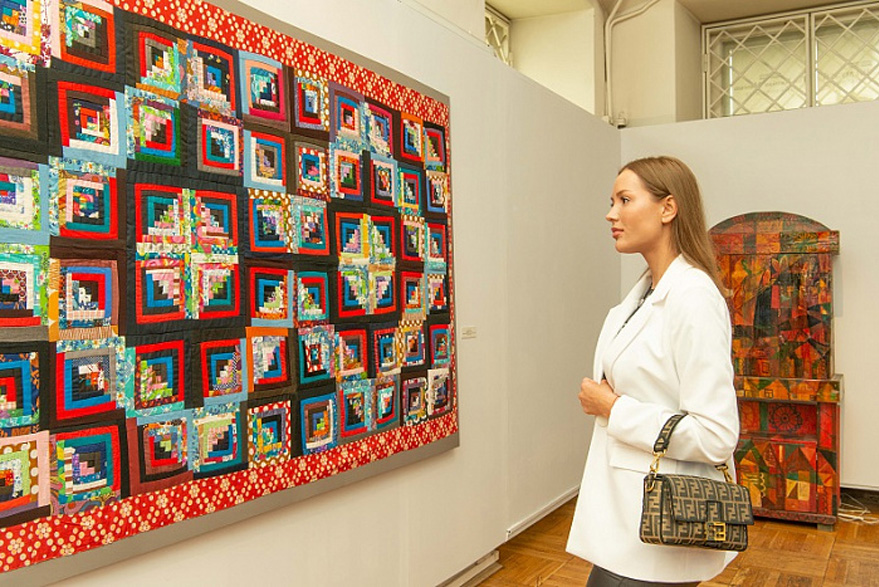 "Severgroup" Supported the "Russian Patchwork" Exhibition at the Russian Museum
"Severstal", Power Machines and "Lenta", part of "Severgroup", supported the opening of a new exhibition, "Russian Patchwork", at the State Russian Museum. The project coincides with the Year of Folk Art and Intangible Cultural Heritage of the Peoples of Russia.
The exhibition opened at the Stroganov Palace in Saint Petersburg with a solemn ceremony. The collection shows authentic folk patchwork, developed in the villagery and towns of Russia. Its aim is to present local features of patchwork in different centers of folk art in Russia.
The art of patchwork, known to many peoples of the world, is quite common. "Quilt Clubs" bring together lovers of sewing ornamental compositions from pieces of fabric, which may involve applique, embroidery, collage, etc. "Quilt" is one of the most colorful and multifaceted forms of contemporary art.
Folk sewing differs significantly from urban "quilt" due to its own, time-honored techniques, shapes of objects, imagery.
The tradition of patchwork was developed in Russia in the 19th century. Patchwork quilts were not made from new fabrics, but from bits and pieces of used clothing and household items. Even now the prerequisite for making a "quilt" is to use one third of the material from old clothes.
Russian museums began collecting patchwork and studying it as a modern art form in the 1970s.
Patchwork is a vibrant artistic phenomenon of the past and present. The works demonstrate the connection and mutual influence of various forms of local folk art: patterned weaving, knitting, birch bark weaving, carving and painting on wood, and painting in the interior of a peasant's home.
The exhibition does not include the whole wealth of folk patchwork but shows the diversity of ways in which this art has developed and its loyalty to the folk ideals of beauty.
The exhibition supported by "Severgroup" companies runs until September 13.
All events